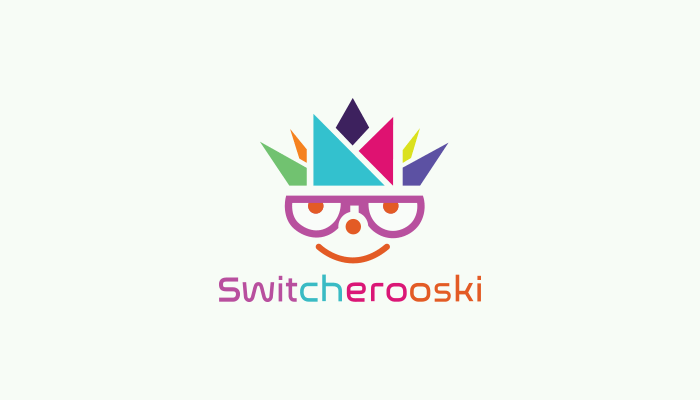 Switcherooski on May 20th, 2017

When? The event will start at 9:00 AM on Saturday, May 20th. Check-in/bib pick up and registration will be available 8:00-8:45 on the morning of the event.
Where? The course starts and ends in the parking lot in front of Flagstaff Extreme Adventure Course at Ft. Tuthill County Park. In addition to the finish line there will be a registration tent and food vendors set up.
What? The course is about 5.4 miles, weaving through the trails of Ft. Tuthill. There will be 4 Switcherooski obstacle stations plus a finishing challenge that you must overcome along the way.
This is a partner event. While one of you will get a small head start, you MUST finish with your partner at the finish line. Each partner does the full course, which includes 5 sections and 5 total obstacles/challenges.
The first partner will start on the bike (mountain bike recommended). That partner will bike, run, bike, run, and bike.
The second partner will start on foot and will run, bike, run, bike, run.
You must come with one bike and two helmets (to be worn at all times on the course). Each time the biker reaches a Switcherooski Station she/he will drop off the bike in a designated area, complete the obstacle/challenge, and continue on foot on the next section. When the second partner reaches the Switcherooski Station she/he will complete the obstacle, pick up the bike, and ride the next section. You will have to leap frog each other to keep your partner from waiting.
Afterward: Once you complete the final challenge with your partner and cross the finish line you will be able to hang out, cheer on other teams, and enjoy some Fratelli's pizza, snacks, and beverages. All finishers receive a custom Switcherooski glass.
The first slice and beer (beer will only be served to those 21 and older, please drink responsibly) for race participants are on us. Additional pizza and beverages will be available for purchase for everyone. Pizza will be by the slice (large slices for $3).
Spectators: The trails are easy to access for viewing along the course; however spectators can also see the start, the second obstacle, and the finish at the main event area.
More Details
Why we run this event:
As you know, we love running, we love biking, and we are passionate about building a family and community that enjoys multi-sport events together.
We found that it is best to have a partner to train and compete with – an accountability partner makes it that much easier to get up, get out, and have some fun. This event stems from the basic premise that sports and fitness routines work better with a friend.
This event will be full of adventure and has a festive atmosphere. The run/bike course will set the tone for the day, but the fun will carry on with camaraderie and post-race festivities.
We found our partner: Flagstaff Extreme! Mountain Man Events and Flag Extreme provide ways to experience Northern Arizona like no other. We are working together to ensure that you get your money's worth when you come to this event with a great course, post-race festivities, and more. Here's what you need to know to join us:
#1 Who: Everyone – all ages and abilities. You and your partner must finish together, so find someone special, surprise a friend, or drag a family member out there – whatever you need to do to bring a partner.
#2 What: This is a 10K run/bike course.The key is that you and your partner share one bike and Switch along the way. One partner will start running, the other on the bike. There will be 4 "Switcherooski Stations."
The partner on the bike will get to the first station, park the bike, complete a challenge and then set off on foot on the next leg of the course. The partner on foot will come to the first station, complete the challenge, grab the bike and try to cruise ahead to station number two. The partner who starts on foot will run 3 legs and bike 2, and the partner who starts on the bike will bike 3 and run 2. 
#3 Where: In beautiful Flagstaff, Arizona, at the base of the Flagstaff Extreme Adventure Course located at Ft. Tuthill County Park.
#4 Why: Whether you are local or visiting, Flagstaff is truly a remarkable place to get outdoors, enjoy the fresh air, and have some fun. Come out to challenge yourself or take your time. Bring family, a friend, a work partner – an adventure is better with a friend.